Going "Green"
Comments are off
From the Desk of Jan Seeley, Co-Director & Guest Blog Writer
As our Christie Clinic Illinois Marathon Race Weekend turns the page and starts its second decade, one of our goals is earning certification for meeting the industry standard for responsible event production. There's a fabulous organization called the Council for Responsible Sports that works with and helps guide events like ours that want to put on events that don't have a negative impact on the environment.
We will start the multi-year certification process for our 2020 event. There are four levels of certification—bronze, silver, gold, and evergreen—based on the percentage of best practices an event is meeting.
There are five pillars of responsible events that we will be striving to fill:
Planning and Communications: smart planning, accurate measurement, and effective communication
Procurement: making purchasing decisions that enable healthy choices and focus on local, regional, and sustainable products and resources
Resource Management: managing energy and waste in a responsible way, to reduce the event's carbon footprint
Access & Equality: increasing access among historically underrepresented groups within our sport and setting a positive example for youth
Community Legacy: uniting diverse groups and creating more avenues to civic pride
Our 2019 race weekend "green" goals are focused on recycling, as we're aim to
recycle all cardboard
compost all banana peels
recycle all heat sheets (that aren't kept as souvenirs by our entrants!)
Recycle all Gatorade and water bottles
Recycle all beer cups from the Riggs Bear Company beer garden at the street fests
Look for members of our Green Team and do your part to help us begin this journey toward becoming a more responsible event. We are inspired by other running events in the industry like the Houston Marathon:
"What began as a conscious, planned initiative to improve our sustainability efforts, has evolved into an infectious way of thinking within the organization top to bottom, and now it is inherent when planning and executing the event." — Wade Morehead, Executive Director of the Houston Marathon Committee
We only have one planet Earth to run on. Let's take good care of it.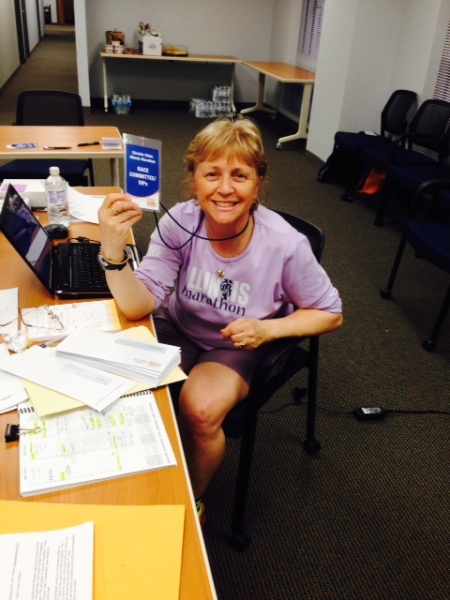 Jan Seeley is the co-director of the Christie Clinic Illinois Marathon. A runner for 40+ years, Jan has run races from the mile up to the ultramarathon distance, all over the United States and abroad.