Walk, Run & Roll with Team Noah
Comments are off
Noah Lukach's smile could light up Memorial Stadium singlehandedly. One of my absolute favorite moments in our annual 5K on race weekend was welcoming Noah and his family at the finish line. Team Noah, they called themselves, and they completed our 5K nine times. And we loved them.
Noah's mom, Licia, created Team Noah in the summer of 2010 out of a desire to find something new to do with Noah, who was multiply impaired. Born with an undiagnosed neuromuscular disorder that impacted his physical and intellectual abilities, he required total care for all activities of daily living and used a wheelchair to navigate the world. Although Noah had many physical limitations, he exuded joy and happiness. And anyone who met Noah instantly melted from his big, bright smile and contagious laughter.
That first summer when Licia decided to start walking with Noah daily they soon progressed to running, and a few months later they completed their first 5K, in Mahomet, Illinois. Their summer hobby quickly turned into a family event, getting both Noah's dad (Greg) and sister (Kaycee) involved. Each family member had their turn pushing Noah in 5Ks all over Illinois during the last decade.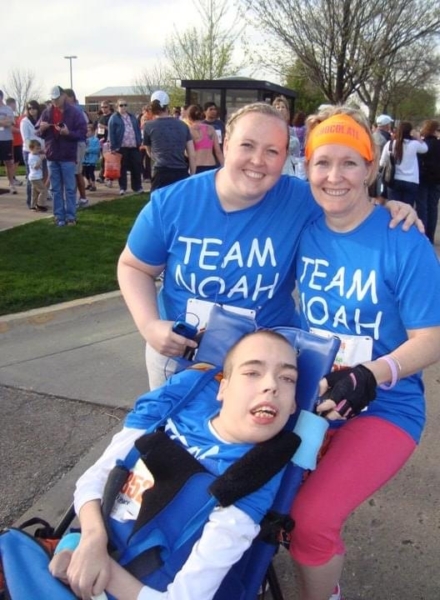 Sadly, Noah passed away in March of 2020 due to a respiratory illness. To keep Noah's memory and legacy alive and well in the local community, his family teamed up with our Christie Clinic Illinois Race Weekend Team to create an "event" associated with the 5K.
Through Walk, Run, & Roll with Team Noah, people with disabilities are able to complete the Christie Clinic Illinois 5K with their caregivers and/or family and friends. They can experience the thrill of race weekend, as Noah did, and the joy of leading a healthy and active lifestyle.
Noah's sister, Kaycee, tells us, "The Christie Clinic Illinois Race Weekend is an important event for Team Noah because it was the first event we did as a family with Noah. We were able to experience the joy and excitement he felt during every Friday night 5K, and that encouraged us to keep coming back year after year. Our first year without Noah physically present (2022) was difficult because we missed seeing his big smile and laughter as we stepped off, but we felt his presence with every step we took. Seeing our first group of Walk, Run, and Roll with Team Noah participants finish the 5K was all the reassurance we needed to know that Noah's legacy lives on."
Through the Run, Walk & Roll with Team Noah program, 80 individuals plus one caregiver/family member receives a complimentary entry into the 5K as well as special Team Noah shirts, and other goodies. (Application is required).
Noah's family, which now includes Kaycee's husband, Griffin, and their two children, will be joining us for race weekend this year from their new homes in Minnesota. Licia says, "Walk, Run & Roll with Team Noah allows Noah's beautiful soul and happy smile to live on. It allows all who want to participate in the 5K to know they will have a friend with them as they finish the race. Crossing the finish line under the lights is something everyone should experience. I hope that as Noah's nephew (Garrett) and niece (Lena) get older, they will one day oversee the race and keep Noah's smile shining down for all to see."
We couldn't be prouder to partner with Noah's family on this endeavor.
Kaycee adds: "The Christie Clinic Illinois Race Weekend is an incredibly inclusive event, and people of all ability levels are able to participate and have fun! We hope that Noah can be an ambassador for the event and remind everyone they can cross the finish line and achieve any goal they set! Our long-term goal is to help people of all ability levels from around the community and beyond attend Race Weekend to build new friendships and lasting memories. We want everyone who participates with Team Noah to be valued, celebrated, and feel a part of the entire Race Weekend community! Noah's spirit will always guide us home to our favorite 5K (and more) event!"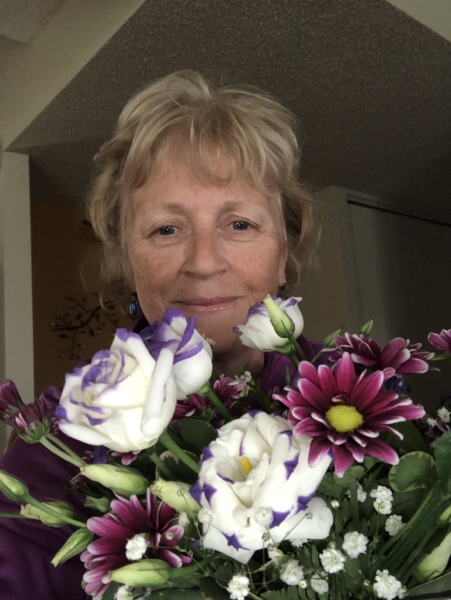 Blog author Jan Seeley is the director of the Christie Clinic Illinois Race Weekend and has been lacing up her running shoes for almost 50 years!