Registration OPEN for Pace & Pedal Perimeter Challenge Virtual Event
Comments are off
Earth Day on April 22 marks the anniversary of the birth of the modern environmental movement in 1970. What better day to launch our new virtual event—the eco-friendly Pace & Pedal Perimeter Challenge. Will you join us in Taking Big Steps Toward a Smaller Footprint?
Christie Clinic Illinois Marathon's Pace & Pedal Perimeter Challenge features:
36+ weeks to run/walk or cycle (virtually) around the perimeter of the state of Illinois. Log your miles wherever you live and post your workouts to the virtual results leaderboards. The Challenge runs from April 22 to December 31, 2021.
Your choice to run/walk or bike the full perimeter (1268 miles), half perimeter (634 miles), or quarter perimeter (317 miles)
SOLO Upgrade option for the run/walk and bike, if you want to do both modes
SOLO entry or TEAMs of up to 10 people
Sustainable race swag
Free monthly webinars and a Perimeter Challenge Guidebook
Sustainable Race Swag
We're pumped to be partnering with running industry leaders who create mission-driven apparel and products that help us be as environmentally-friendly and socially responsible as possible. You'll love the race goodies from Recoverbrands, BibBoards, and HydraPouch.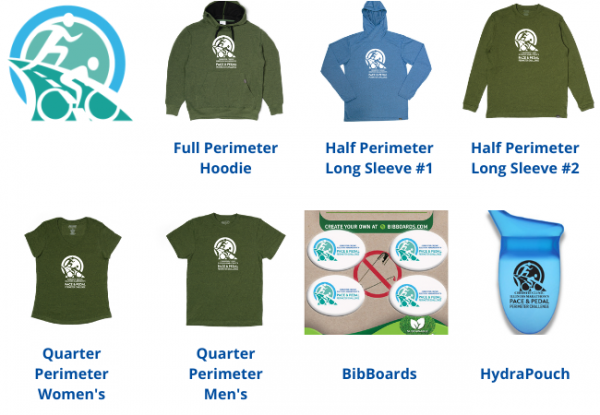 Even our keychain medal fits our sustainable swag goal!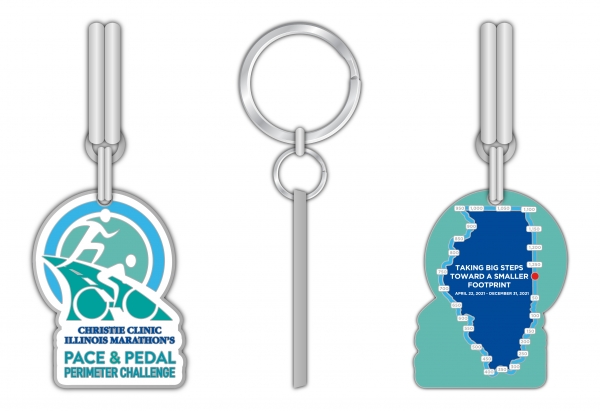 With so many options and miles to travel, we've got your running/walking and biking workouts covered for months and months to come. Register TODAY and you'll be on your way.
And be sure to bookmark the event website!