Pardon the Pun, Running ANCHORS Me
Comments are off
Connie Kulczycki Geske, Guest Blog Writer & Christie Clinic Illinois Marathon's Social Media & Marketing Director
Running has always been a part of my life—whether it be on the soccer field from age 5 to 19, on the treadmill of my college's gym, or around the block during group fitness classes in Chicago as a young adult. However, it didn't become a go-to workout until the fall of 2014 when I ran my first 15K—after that, I was hooked. I immediately signed up for the 2015 Chicago Marathon, using the Chicago Spring Half Marathon in May and the Chicago Half Marathon in September as training races while also crossing the half marathon distance off my bucketlist.
Since then, I've done a variety of races and distances. I'm not crazy fast and won't be breaking any world records, but I enjoy the competition with myself as well as the race environment. There is nothing better than hearing hundreds of people you don't know cheering on each of the runners and watching those runners crush their goals. It brings tears to my eyes just thinking about it!
Another reason running is such an integral part of my life is because I can bring it anywhere with me. This is especially important because I'm married to an Active Duty Navy sailor.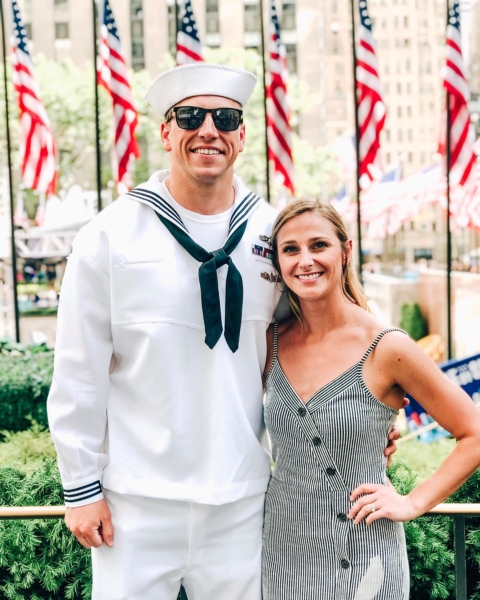 Our story is a bit crazy and a total whirlwind. We met while he was on leave the summer of 2017, and you could say I instantly fell in love, but we only had one day before he went back to school in Pensacola. We didn't see each other for another two months, right before I was taking on my second Chicago Marathon. It was at that expo that I signed up to take on my third Chicago Marathon as a charity runner for Team Salute, an organization that is dedicated to meeting the financial, physical, and emotional needs of injured military service members, veterans, and their families. It was a total impulsive move, but I wanted to do whatever I could to support the man I knew I would one day marry. While I ended up having to drop out of the marathon that year due to injury, I raised $1,025 for Salute, Inc. This was something that brought me a greater sense of accomplishment than finishing any race—it wasn't an extensive amount of money but it was still something that could help someone who put their life on the line for my freedom.
Over the first year and seven months of our relationship, we were long-distance. Between October 2017 and April 2018, I visited him in Norfolk, Virginia, once a month for long weekends. When he deployed in April 2018, I spontaneously booked a trip five days prior to leaving for Marseille, France, in order to see him at his second port visit. Throughout this entire time, running was a consistent part of my life. When I was visiting and he had to work, I ran. When he was gone and I was missing him, I ran. When I saw him for the first time in months, I ran (into his arms). It helped to have an activity that cleared my mind and gave me a goal to focus on.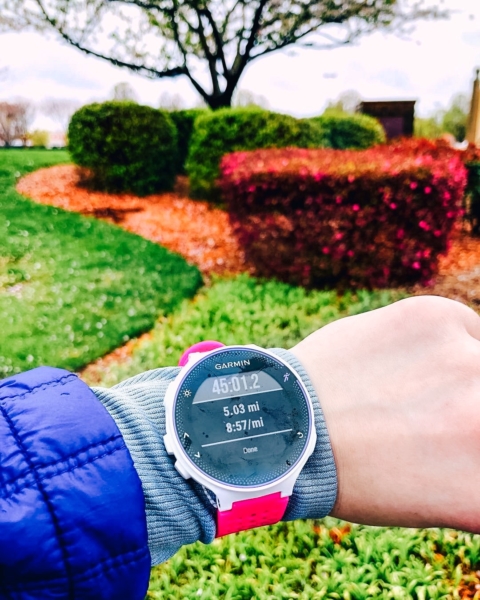 When we finally closed the distance in February 2019, after a nationally-televised (official) engagement during his homecoming and our New Year's Eve wedding, running became more a part of my life than ever. I had moved to Virginia Beach where I knew no one. I forced myself out of my introverted shell and started attending North End Run Club on Tuesday nights and November Project on Wednesday mornings. While running before had been about letting go, this time it was about making connections. I was even able to share my love of running with my husband—the one who hadn't run anything over a 5K and didn't believe he could ever be a runner!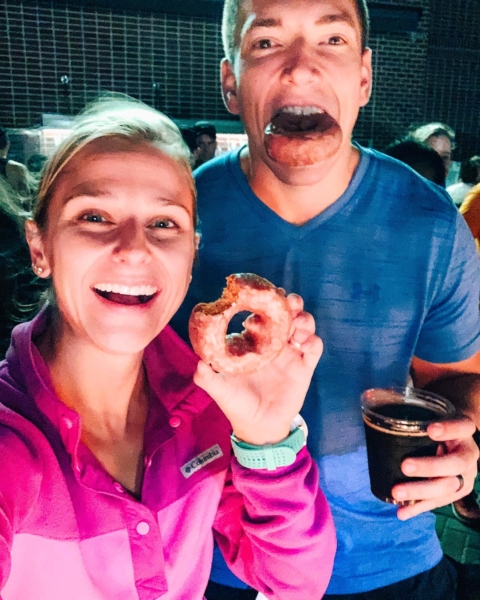 I am thankful for everything running has brought to me—a sense of clarity, community, and most of all, the realization that I can accomplish all of the hard things that life can and will throw my way.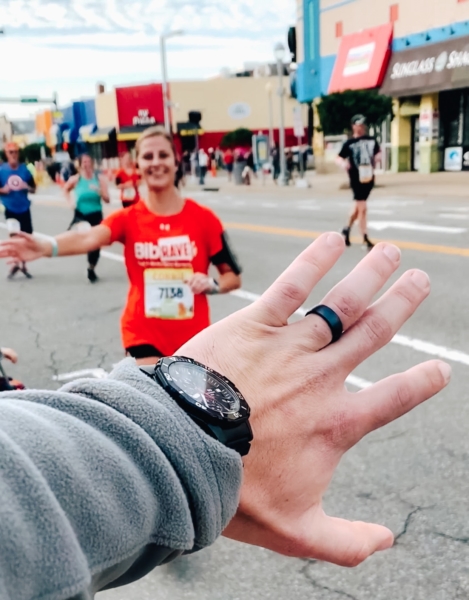 A special thank you to all of those that have served, are serving, or will serve. We see you and honor you on this day.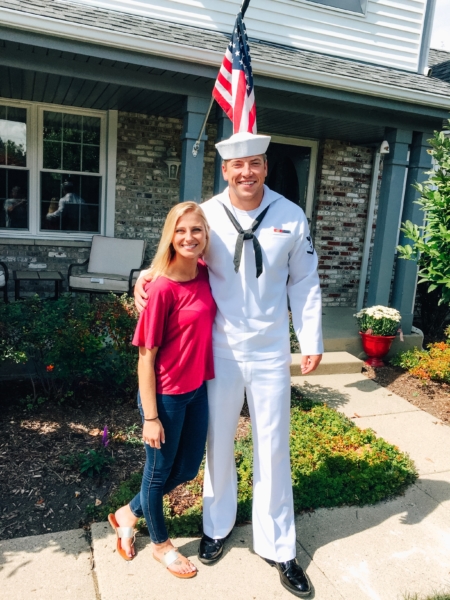 Connie Kulczycki Geske is a 28-year-old from Chicago, Illinois, but living out her traveling dreams in LATAM for the next four months while her husband is deployed. She is the owner of Constantly Marketing, founder of Constantly | A Blog for the Girl on the Run, and works as the Christie Clinic Illinois Marathon Race Weekend Social Media & Marketing Director. She has yet to run any of the race distances but has high hopes of changing that in 2020 😉