Abe's Third Log—Race Shirts
Comments are off
Race shirts. We all have them. Many have scores. Some "old timer" somewhere has one he or she earned way back in 1982, at some odd race distance in some far-off corner of the planet, with yellow pit stains and all. You've got a favorite—that one race shirt that means something to you. Maybe it was your first race. Maybe it was a race you did after the death of a parent or the birth of your first born.
And if this is your first rodeo, well, maybe your Christie Clinic Illinois Marathon (CCIM) shirt will be the one.
Race shirts are commonplace. After all, everyone who signs up gets one. But race shirts also have meaning. They are emblematic of accomplishment, and you should wear yours with pride.
I've had quite a few race shirts in my running career. A lot of them. And while I don't keep all (I donate most to a charity soon after I receive them), I do have ones with particular meaning.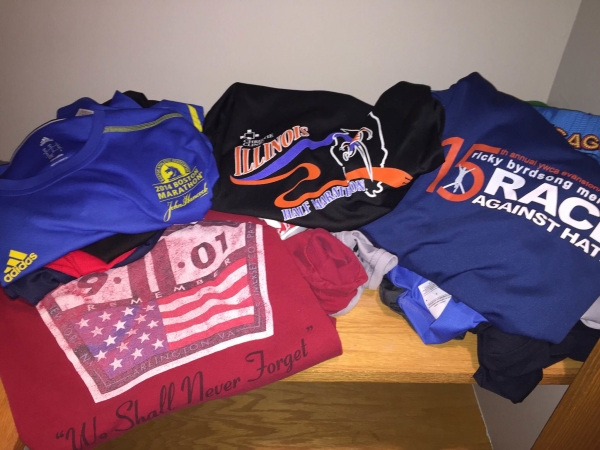 September 11, 2001 is an important date. I was in Washington, D.C. at the time, and no words can adequately describe the horror of that day and the heroism that followed. One of my first races was the 3rd annual Arlington 9/11 Memorial 5K. The race took runners onto the Pentagon campus and past the site where the plane crashed. There are few comparisons to the silence, except for the sounds of footfalls, of respectful runners passing where so many lost their lives.
Obviously, the Boston Marathon is a big deal, and earning the right to wear its race shirt comes with a weight of its own. I was fortunate to run the 2014 race, the first after the bombings. That race holds special meaning to me because of the respect runners paid as they ran passed the sites of the bombings. I wear that shirt with pride. Boston Strong!
But other shirts are equally important, even if for races less well known. The Ricky Birdsong Race Against Hate 10K is one where a community comes out en masse to fight racism. Ricky Birdsong was a black coach at Northwestern University. He was murdered, and the race brings together people of all colors to celebrate his life through running. It is a testimony of a community's commitment to healing.
With this post, we reveal the CCIM marathon and half marathon shirts. Man, do these shirts look sweet.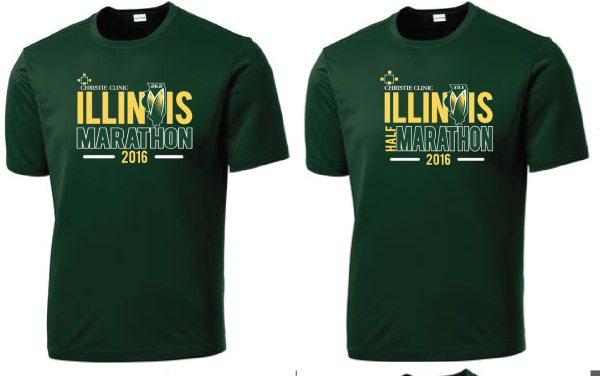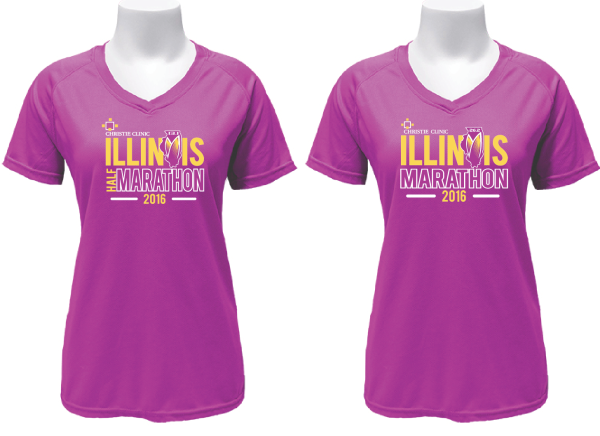 They're sleek. They're sexy. They're gonna make you look like a real champ in it. But more important, what will the CCIM shirt mean to you when you pull it on for that first time? Will you know that you worked hard to earn it? Or will you think that there is still work to be done? Only you can say what your race shirt will mean for you. But I can't wait to see it on you. Race weekend is nigh!
See you on the roads!
Abe