2016 Illinois Marathon Race Medals
Comments are off
"Four score and seven years a…"—Whoa! Would you look at these medals? I've just been handed the nine medals for the Christie Clinic Illinois Marathon (CCIM) races, and they are SWEET! Corn, that is.
Let me touch on medals and their importance.
Now, I know that for some, race medals are just a part of the race experience. They accept them, add them to a collection or donate them, and don't give them any further thought.
For me, on the other hand, I love the bling.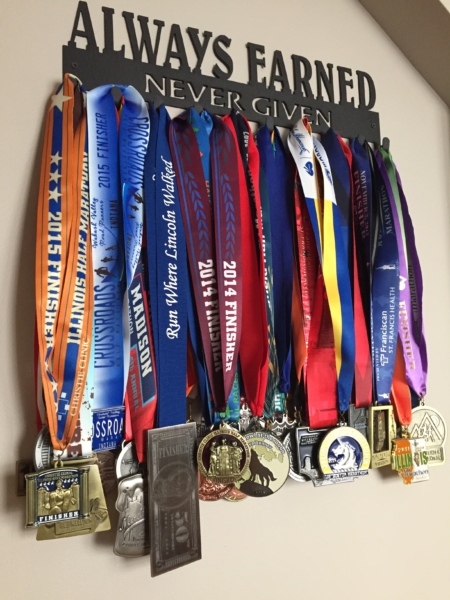 I run a lot of races, and if I kept all my medals, I'd have way too many to manage. I limit my collection to half marathons and beyond. And every one of them holds special meaning to me. From the most obscure one-time race I completed to the most memorable of races, like Boston.
Each medal reminds me of a time and place. Most times, I remember the conditions, the route, and how I did just by revisiting the medal. For example, I ran the Oak Brook Half Marathon in 2014, and it was nearly the slowest half marathon I've ever run. It was awful! Out of the 37 half marathons I've run, it came in as my #35th fastest. I wrote in my running log after the race, "95% humidity and a temp in the mid-70s was quite uncomfortable." I remember thinking, if I just died, the race would be over all that much faster. Even though it was a tough race, I earned that medal, and I was the prouder for the travails I faced. It's a reminder that I just have to keep moving forward. But enough about me and my medals. This post is about you and YOUR medals. Without further ado, your 2016 CCIM suite of medals!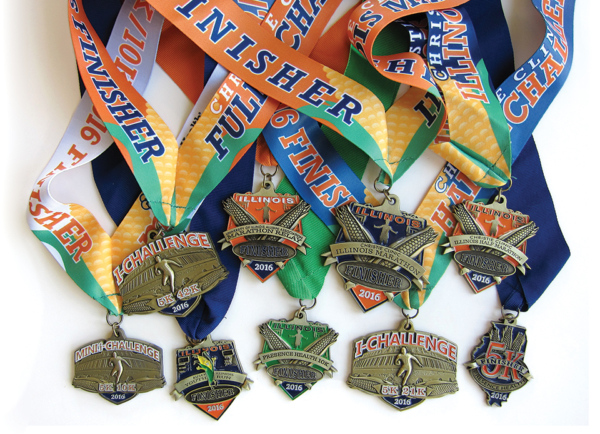 I said SWEET CORN! And we've got it. Sure, Abe's not on them this year, but hey, spread the wealth, right?
The marathon medal is three inches with sculpted, raised, and textured finishes. It's awesome! The half marathon, marathon relay, and 10K medals are of similar design, yet smaller than the marathon medal. I've got to say, the CCIM medals are always amazing, but this year, they're all ears! (Ba-dum tish!)
The I Challenge medals are fantastic, featuring the image of the Galloping Ghost, Red Grange, and Memorial Stadium. The Full I-Challenge and Half I-Challenge medals are both three inches. The Mini i-Challenge is two and a half inches.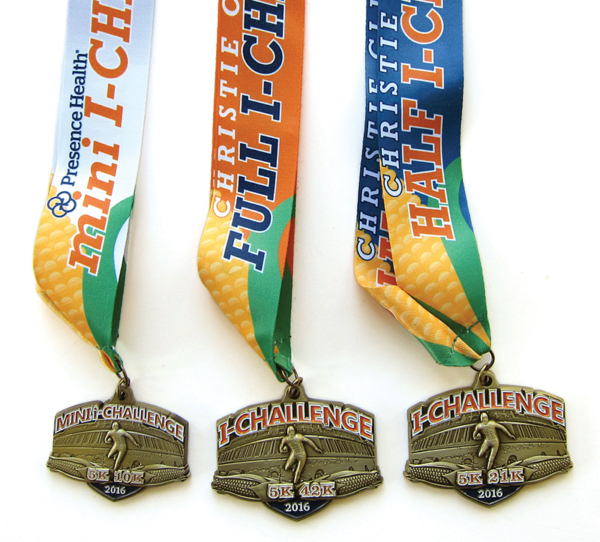 The Youth Run medal has a cartoon ear of corn on it that the kids are sure love!
And last but not least, the 5K medal changes it up with the silhouetted state of Illinois. And CORN, of course.
The CCIM never fails when it comes to its medals. Every year they are different. Every year they are sweet! I can't wait to see people walking around town Saturday afternoon showing off their medals!
See you on the roads!
Abe