From the Desk of Co-Director Jan Seeley
Comments are off
Meeting and corresponding with race entrants is, without question, the best part of my job as co-director. Every one of you has a story, and I never tire of hearing them. One of the highest compliments we've ever received came from entrant Karl Fruecht, who said, "You cover all the bases and make all the participants feel like the event is held solely for them."
This past October at the Chicago Marathon expo, we connected with five-time race entrant Justin Roth. When we started the Christie Clinic Illinois Marathon weekend nine years ago, one of our main goals was to "change lives." So it was especially gratifying to receive the letter below from Justin after Chicago, who wrote to tell us about his running journey and how our race has transformed his life.
Justin Roth: Raising the Curtain on a New Life
Dear Illinois Marathon….
I just wanted to take a moment extend my appreciation to the entire Christie Clinic Illinois Marathon team. I give credit to you, the staff, and volunteers for sparking my running career and changing my life.
In 2011 I had just graduated from college and was struggling to establish a professional career and a healthy lifestyle. I had no interest in running and didn't even know about the Christie Clinic Illinois Marathon until a cousin of mine boasted about his training for the marathon in April 2012. It was November 2011 at the time and I was determined to do something I thought was crazy at the time. I decided to sign up for the half I-challenge. At the time, I weighed 60 pounds more than I do today and I was not happy with my body image or self-esteem.
So, the journey began. I joined a gym and started by walking a mile, then ran a mile. It hurt—bad—and it was not easy! By January 2012 I could run five miles without stopping. Friends and family members started catching on to my commitment, and I started finding that running was a community. I started to become more engaged. By the end of January I felt a great sense of accomplishment. When I started to see fewer and fewer New Year's resolution gym members, it made me understand how committed I was to this and I took a lot of pride in not giving up.
By April 28, 2012 I was ready to conquer the 13.1 mile race. I was nervous and excited when I toed up to the starting line. I was taken away with the atmosphere, the people, the energy, and I was so pleasantly surprised to discover that a race of this magnitude was right in my back yard! I finished the race in just over one hour and 36 minutes. I thought about giving up so many times during that race, but I never stopped. I also asked myself, "Why am I doing this?" I told myself dozens of times that I would never do this again because it was too strenuous. But when I entered Memorial Stadium to cross that finish line, I got goosebumps. It was such a gratifying experience and afterwards I felt a feeling I hadn't felt in a long time.
The Christie Clinic Illinois Marathon team provided the organization, logistics, and atmosphere that I needed to become engaged and committed to living a healthy lifestyle. I cannot express to you enough how grateful that I am for you and the team.
Because of the Christie Clinic Illinois Marathon, I lost over 50 pounds and have kept if off for almost five years. I have found a hobby and lifestyle in running tha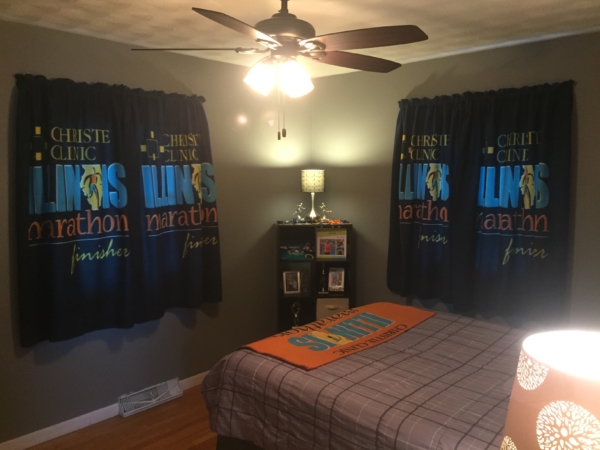 t I never knew existed. I have made so many new friends in the running community and have enjoyed so many new experiences.
I now take running very seriously, and I can't imagine my life without it. I qualified for and ran the Boston Marathon in April 2016. I also qualified to run the New York City Marathon in November 2017. I am determined to keep improving and enjoy the journey. My ultimate goals are to achieve an elite level entry status and to find a way to give back to the sport of running.
You and the Christie Clinic Illinois Marathon team should take great pride in the work you do. You have not only changed my life, but you have created a running movement in the Central Illinois community. As a result of your efforts, our community is happier and healthier than ever before.
Please, keep up the great work! I know it's not easy work and it can be challenging. But just remember the thousands of lives that you have touched and the experiences you have made possible. We as a community need t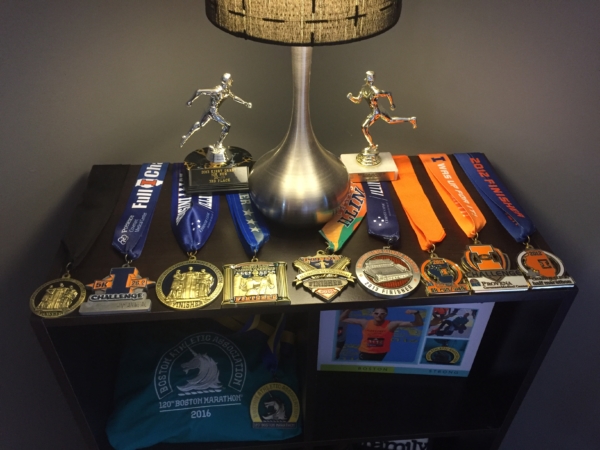 his, and you can never be thanked enough.
It was great to be able to chat with you at the expo in Chicago this past October. My race went fantastic, and I set a new PR at 2:52:14. I knew you were tracking me, so I wanted to impress! A month later I improved again in Indianapolis with a 2:51:39.
I was able to share a little bit of my story with you that day in Chicago. Somehow, my mother was able to convince you to donate a few finishers' blankets to make curtains for my new home. My aunt was nice enough to sew them together for me. They are now one of my prized possessions in my new home, along with all my running medals and trophies.
I will see you this April at the starting line for my 6th straight year. I'd love to give you a motivational hug if I see you!
Best Regards,
Justin Roth