4 Lessons Learned on the Road
Comments are off
By Katherine Wuestenfeld, Guest Blog Writer
Over the 10 years that I have been a runner, I have learned a lot of great lessons about this sport that I love. Perhaps one of these lessons can help you as you tackle your own training for the 2018 Christie Clinic Illinois Marathon race weekend.
Be flexible.
Training for a race requires a lot of dedication because of the time commitment. Having a plan for when and where to run will help keep your training on track. I review my daily workouts the day before and plan what time to do them. Then, life happens! I get unexpectedly busy, the weather doesn't cooperate, or sickness/injury can slow me down. I've discovered that the ability to readjust plans quickly is a good skill, whether that means moving the run to a different part of my week or to a different place like to a treadmill/indoor track.  And in the cases of sickness or injury, I need to be able to back off to allow my body to rest and recover more quickly.
Be patient.
With injury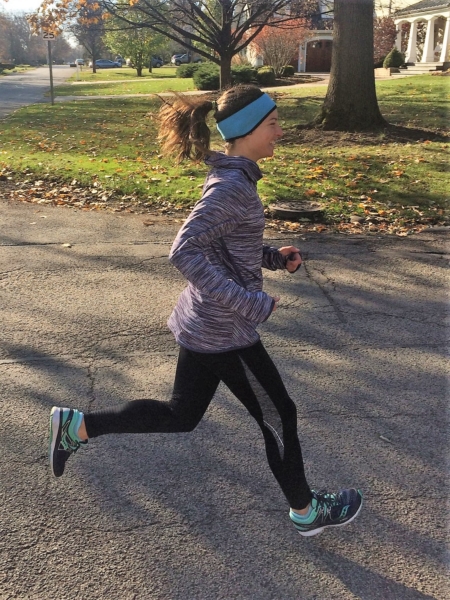 and illness, I have learned the hard way, multiple times, that patience is needed. It can be hard to take time off from running as it impacts your training plan. Typically, I have found that when I try to push through an injury or illness, I need more days off from running than if I had just taken a few days off at the onset. I've learned to give my body the chance to recover and heal. As runners, we ask a lot of our bodies each day and it is important to catch the signals it gives. Doing so will allow your body to better cooperate with you and your goals!
Be purposeful.
Running has taught me the importance of goal setting. One of my favorite quotes is "goals are dreams with deadlines." Signing up for a race is an easy way to set a deadline for a running goal. It also allows for a training plan to be crafted for the goal. My favorite part about running is that goals are very tangible and it is easy to see progress; new distances can be reached and/or running times can show improvement!
Be joyful!
I have learned to trust the process and the strategy behind my training plan. After following a plan, when race day arrives, I am ready to run. I think of the race as my stage and my chance to show off all the hard work of the weeks leading up to the event. So, enjoy it!
I wish all the 2018 Christie Clinic Illinois Marathon race event participants the best of luck in your 5K, 10K, half or full marathon race! I hope to see you out on the race course, April 27-28!
Kath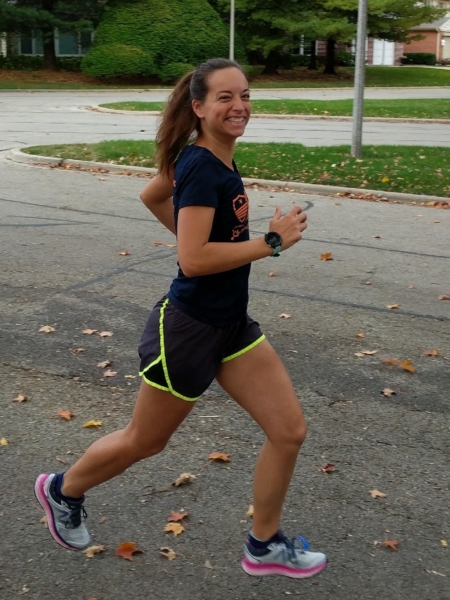 erine Wuestenfeld, Guest Blog Writer
Katherine first started running our race as a student at the University of Illinois in 2012 and has run every year since then! When she isn't running, she keeps busy both as the Operations & Analytics Manager at AAR Corp and as the Director of Social Media at Busse Woods Running Club. She enjoys volunteering in the local community, baking tasty desserts, and spending time with her husband and their rescue dog.